On Friday 21st of February 2020, ' Sodaf Beirut - صُدف بيروت ' by Music-A was present at the Mahashivratri Festival at Isha Yoga Center. Our band performed at the feet of the Adiyogi Statue along with renowned Indian and international artists.
'Sodaf Beirut' was selected to launch the festivities for the night, just after the Indian Vice President Venkaiah Naidu's speech. It is during this inaugural performance that Sadhguru, founder of Isha Foundation, danced his way on the long platform, just like every year, to welcome the festival's attendees.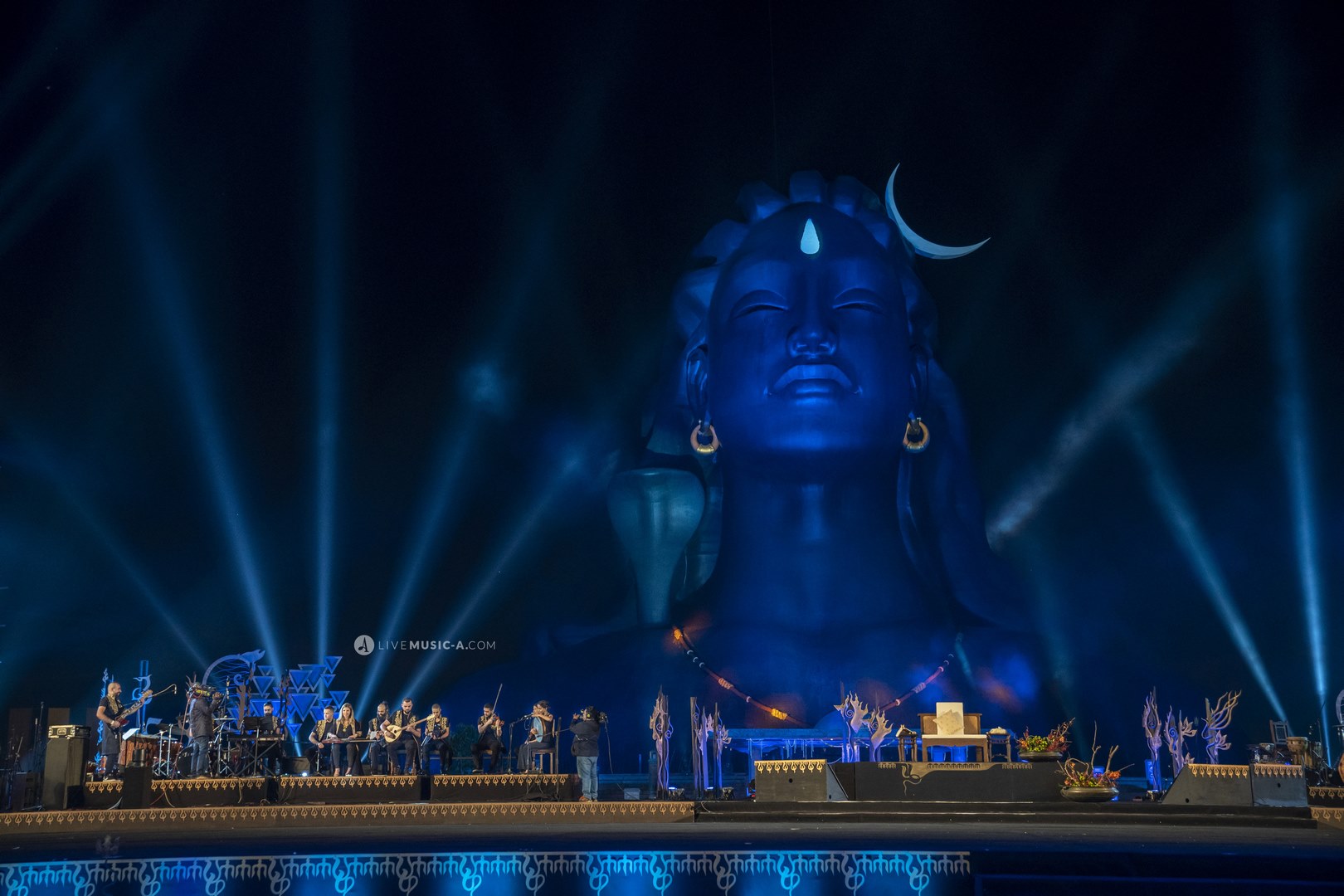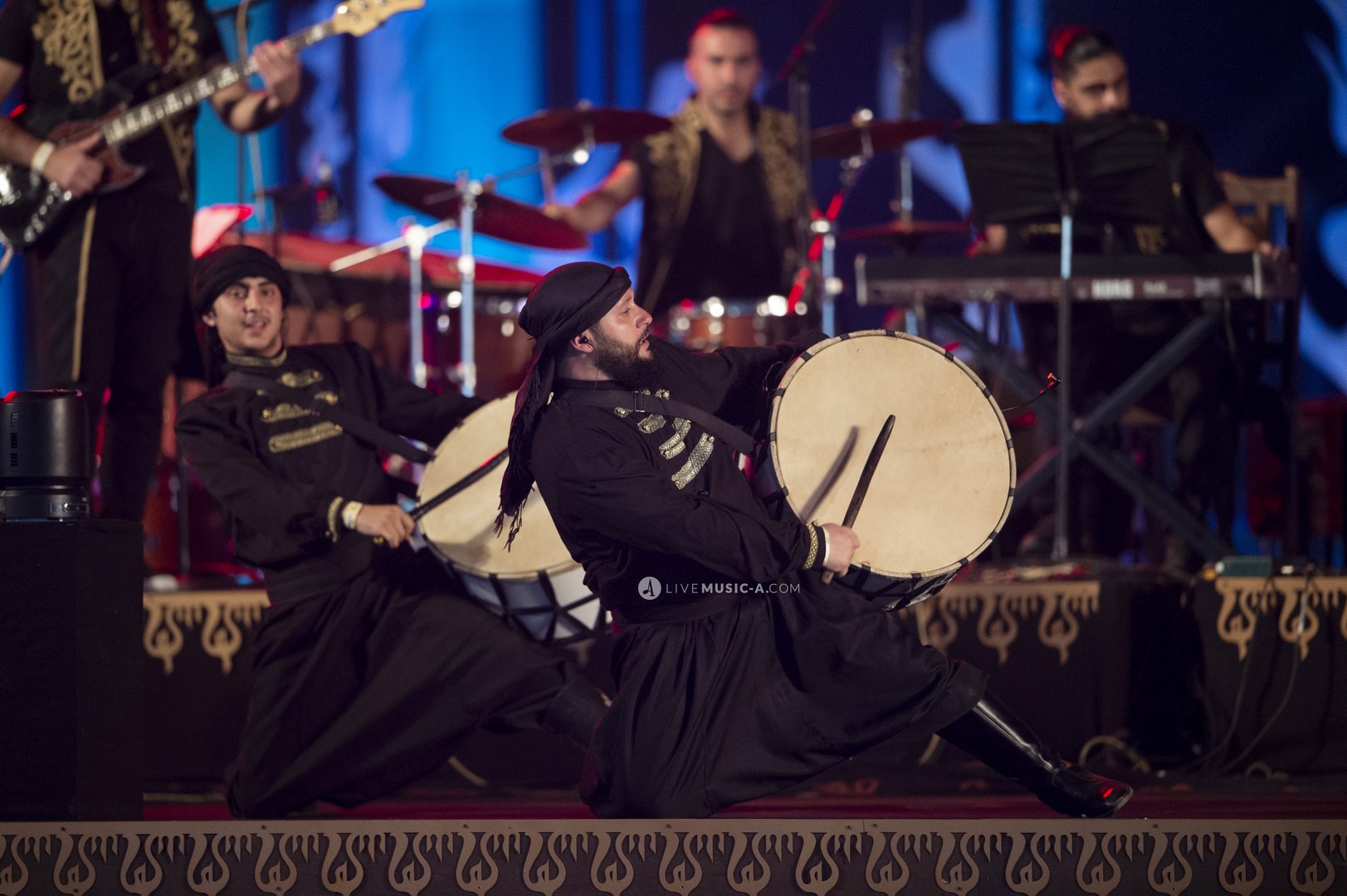 Hundreds of thousands of people gathered at the Isha Yoga Center to celebrate the festivities, while 64 million viewers were able to virtually attend the event through the Isha Foundation website's live webstream or on TV through the event's 90 national and international media partners.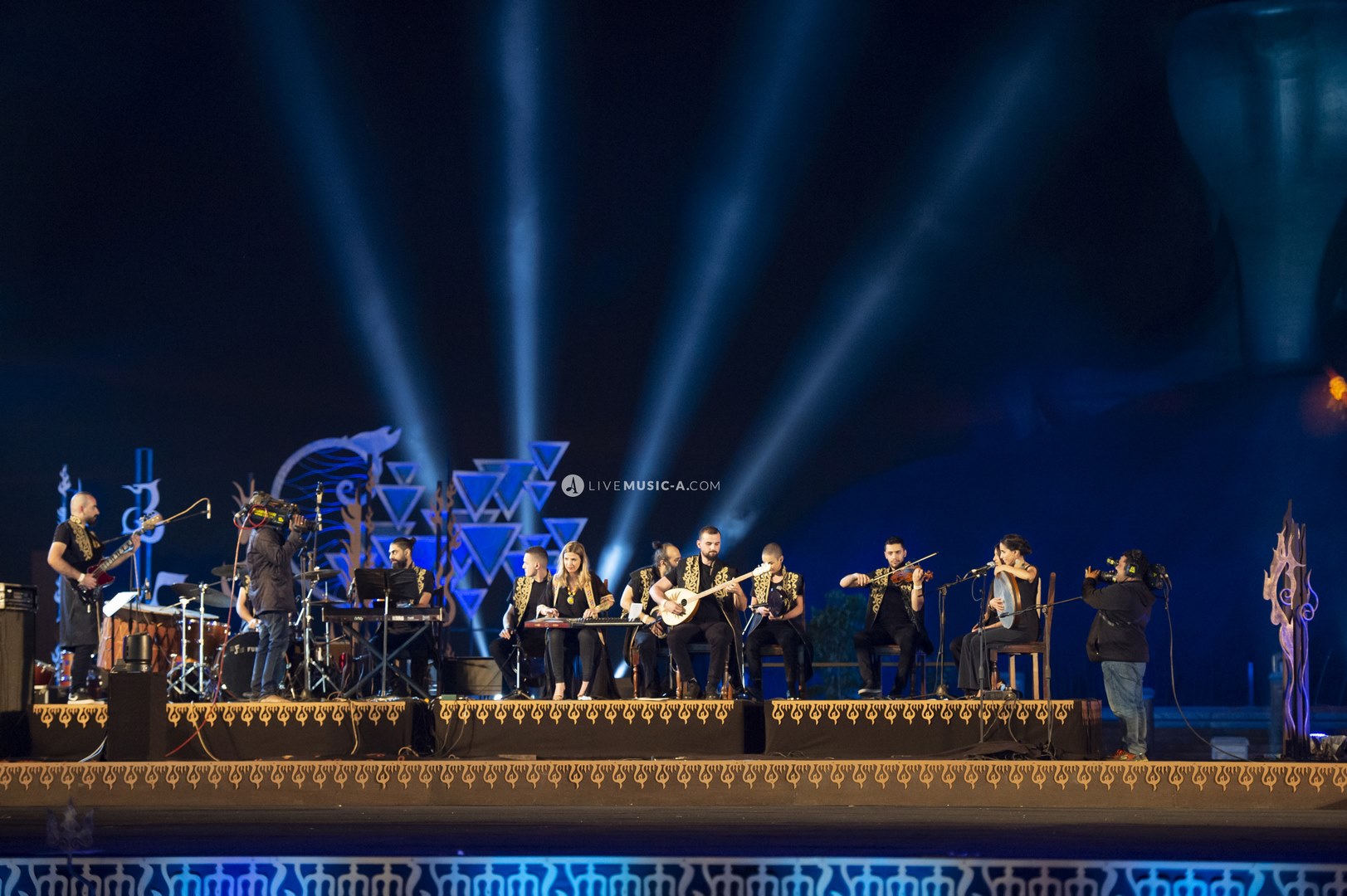 Traditional oriental instruments were represented in 'Sodaf Beirut' like the buzuq, qanun, tabla, riq, and Tar. The violin, keyboard, guitar bass, drums also contributed to the band's composition. Finally, our two singers helped introduce the Arabic lyrics to the international audience that attended the event.
The band's performance spanned over 25 minutes of the most reputed traditional Lebanese songs including 'Nassam Alayna aL Hawa' and 'Tallo Hbabna'. Four Lebanese traditional drummers then joined the band for an additional 15 minutes performance to boost everyone's enthusiasm with songs like 'Bil Saha Tla'ayna' and 'Jib El Mejwez'.
It was a magical performance that celebrated a magical night, where each attendee joined our musicians' performance with a dance of his/her own. You can watch the video below to recreate the events of the night.