1-) How would you describe your music/art/entertainment for the public audience who is being introduced to Music-A for the first time?
There are currently 17 musical groups and over 40 musicians performing under the management and direction of our live music entertainment agency Music-A. Our musicians perform in various events and occasions especially at wedding events.
2-) What should people expect to see in Music-A's live performances?
They would definitely enjoy unique and thrilling performances, dazzling shows and astonishing dance ambiance especially when they interact and play with our performers (such as during parade and percussion shows) while listening to beautiful tunes they recognize.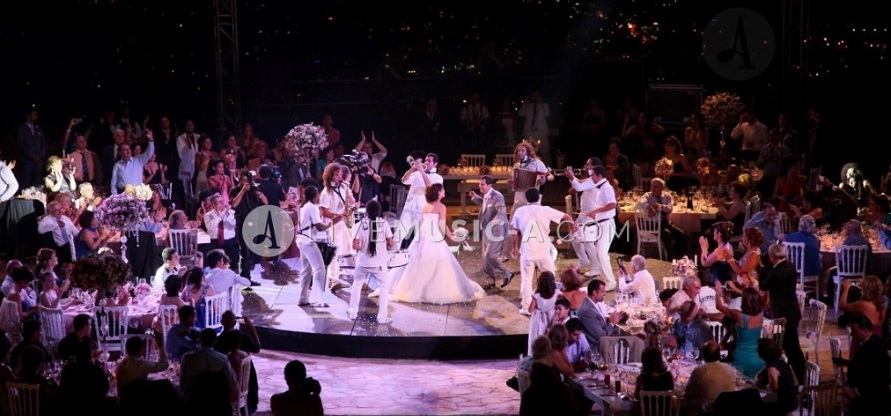 3-) what is the difference between Music-A and other entertainment agencies that are currently present in the Lebanese Market?
Many offers in live entertainment are currently available in the Lebanese Market, which is the case of any other business. Yet, Music-A gathered a huge expertise over years in both management and musical performance; it also maintained an excellent reputation among other providers in the field. We are proud we gained the trust and confidence of our customers who enjoyed elegant and fun ambiances during their most intimate events, which definitely labeled our agency as one of the best live entertainment providers in the market.
Moreover, Music-A's major concern remains to present quality work giving minor importance to quantity, which is guaranteed by our cooperation with authentic, creative and talented mature musicians and performers.




4-) If you had to describe your music in three or four words, what would you say?
Alive, fun and im-expressive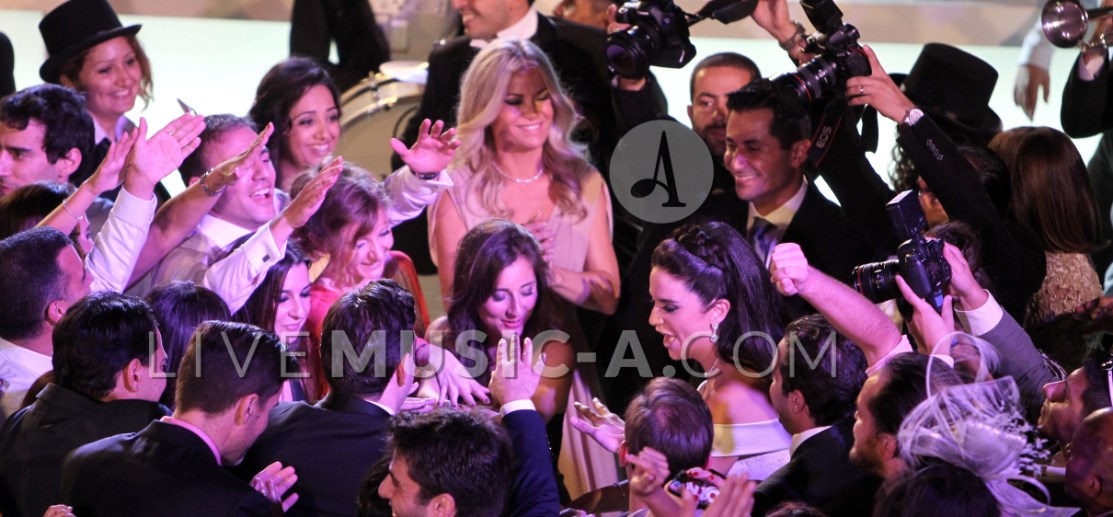 5-) How long have you, on a personal level, been producing art and performing ?
I have been performing and managing in the music entertainment field since 2002.
6-) What do you think your "biggest break" or "greatest opportunity" has been so far in your musical-business career?
I will be tackling here a great opportunity I personally exploit ever since I established Music-A, which is the possibility to create a community of musicians connected through their music and performance. It is beautiful that we work together to transcend this fun and creative product we have, our music, to gain an excellent reputation among events and weddings organizers as well as among musicians.
7-) What are the challenges you face in the entertainment field?
Our case is similar to any other business in the market; we need to constantly come up with new ideas and gather a competent group of people to apply our vision then pass to the post-production phase.
It is much challenging to successfully market our products to achieve higher visibility, but in the live entertainment field once the performance starts the self-advertising and marketing for our product automatically begins.
8-) What is your stance on how to get the public to support "live music" and attend the shows?
I personally believe that supporting live music begins in our nurseries, schools, and on TV and radio stations. It is important to incorporate music in our culture through schools initiating children for music study and media broadcasting a variety of real authentic music; this strategy enshrines live music allowing it to flow in our veins.
9-) Returning to the very beginning of your agency and its concepts, how do you evaluate Music-A's present performances? Do they differ much from its first ones?
We are on a different level of performances for sure! Music-A started operating on a local scale and in small events, it presented few musical concepts with limited orientations. After being present for almost a decade in the market, we learned that live entertainment is not restricted to certain types of music; we realized how necessary it is to combine musical performance with creativity leading to successful entertainment. We learned to customize our customers' ideas into live concepts, and combine good music with good performance in special packages that became our trademark.
10-) How can our readers have a glimpse of your performances and concepts?
You are welcome to visit our website on: www.livemusic-a.com
as well as follow us on our Facebook and youtube pages.
Wedding Expo Magazine
Issue 16 - 2013
Wedding Folies, Biel, Beirut - Lebanon